In this episode, Andrew and the Trade Guys discuss trade policy within the Democratic presidential debates, and how COVID-19 could impact businesses in Europe, North America, and elsewhere in Asia. They also discuss the implications of a slowdown in U.S. services industries.
In this episode, the Trade Guys answer listener questions from the Centers for International Business Education and Research directors event hosted by the University of Maryland's Robert H. Smith School of Business in September.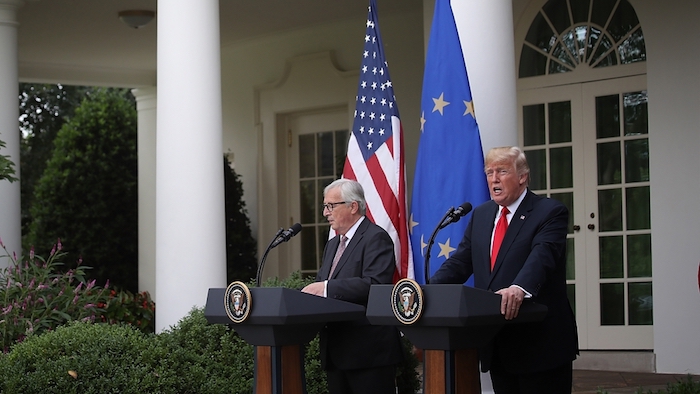 President Trump stormed into the Oval Office promising to tear up old trade deals and replace them with improved agreements. But so far, he has little to show for his fiery rhetoric about Americans being ripped off.