Trade Explained & Visualized
Make sense of complex trade trends, rules and lingo with short videos, hot takes, and interactive graphs.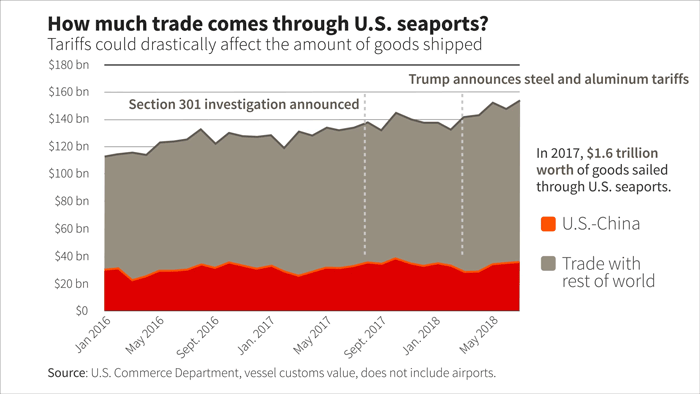 Seaports are a fundamental part of global trade. In 2017, seaports in the United States handled roughly 42 percent of all trade in goods, worth a total of $1.6 trillion. Ports generate jobs, enable exporters to reach markets overseas, and give consumers access to competitive foreign goods.